Click area below to view Edie's art tribute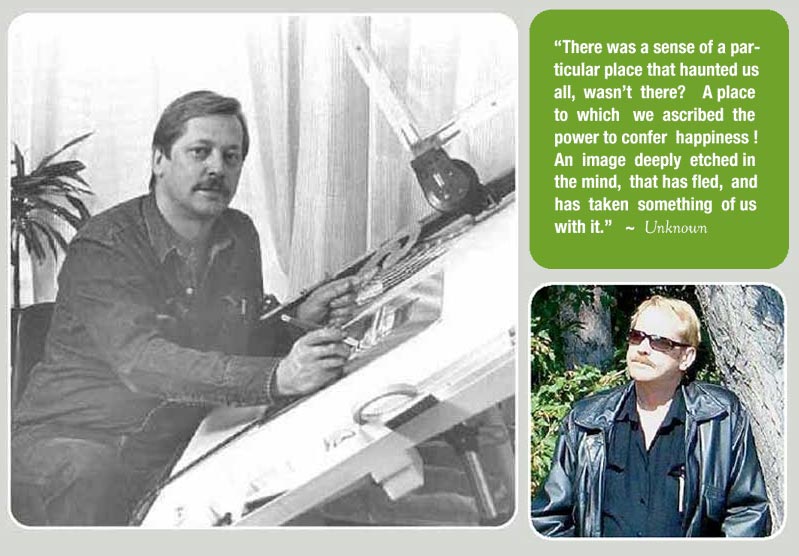 Dave Mulligan, now known as Otter or Otterkins, shares his vision:
"The site was created on January 18, 2002. I had only one name to start with. After the first two weeks I was beginning to despair that none of you would come. I almost gave up in fact, but when I start something I am generally not a quitter.
Then a wee trickle started near the end of January. Suddenly the site just exploded in the first week of February. The site is now working as I had intended....a place for all of you to meet and re-acquaint yourselves. It has become wildly successful, and as long as you keep visiting and sharing your past in Shilo I will keep the site open. This is our place....for us alone....for no one else shares such a unique experience as we do. Shilo is a microcosm that no one can understand if they have not lived there. It is insulated from the crime and anonymity so rampant in the cities...a safe place to grow up.
In the distance over the fields and through the heat haze I see the first parachutes blossom, and I know my father is among those flowers drifting slowly to earth.
In a sky only as sunny and blue as it can get in Manitoba, I see three Hercules aircraft pass overhead.
In the distance can always be heard the sounds of heavy guns and the occasional Honest John rocket whooshing down range. In summer the air is thick with dragonflies and you can almost always smell fresh-cut sweet grass and sage if the wind isn't blowing from the pig farm. In the fall there are loads of ducks and grouse and prairie chickens, and you can smell burning leaves. You could go fishing anytime you wanted and come home with your limit in Walleye.
That is Shilo folks, and where we grew up together."